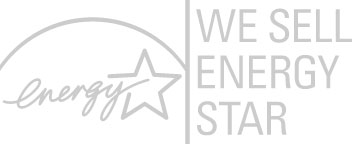 DirectFans.com is a revolutionary online store that caters to everyone in need of residential ventilation, DIRECT from the manufacturer. We believe that the any customer should have the same advantages as wholesalers and other online retailers, and that is why our prices are so LOW!
Our products at DirectFans.com are only the highest quality of:
Inline Bathroom Fans
Dryer Booster Fans
Single and Dual Bathroom Kits
Ventilation Accessories
The majority of our products are HVI certified and Energy Star™ rated.
There are many different inline fans in the bathroom ventilation market. We at DirectFans.com carry high end inline duct fans that have an easy clip to mount the inline duct fan directly into the duct system that you may have. They are very quiet duct fans and are extremely long lasting products. Our inline duct fans are less expensive than most, yet we have such high quality because our online store sells directly to the end customer so there are no extra fees involved.
Together with our inline duct fans, we also carry inline duct fan kits that come with everything you would need to transform your bathroom into an ultra quiet, clean looking, and energy-saving bathroom. We carry both single and dual bathroom kits whereas the dual bathroom kit can be used for two toilets, or a toilet and a shower. The single bathroom kit includes a Quiet Grille, zip ties, and the inline duct fan with the easy clip mounting bracket. The dual bathroom kit includes Quiet Grilles, Y-Connecters, zip ties, and the inline duct fan with the easy clip mounting bracket.
Along with our inline duct fans for bathroom use, we also manufacture dryer booster fans that are ideal for homes with duct longer than 25 feet from the dryer. The dryer boosters will cut down on drying times and in turn be a huge energy saver.
The DirectFans.com team prides itself on serving our customers with the highest quality ventilation products on the market, as well as 100% secure shopping at our online store so you can feel safe and confident about buying our products.